Best Herbal Cigarettes: Top 7 Herbal Alternatives Reviewed
This sponsored article is paid for by an advertiser.
Eliminating nicotine from your life can be a challenging process. Fortunately, there are natural alternatives available that may aid in quitting traditional cigarettes. These alternatives include smoking Taro leaves, hemp, and various flower and herb blends.
If you would like to learn more about these options, we have compiled our top choices for the best herbal cigarettes available on the market. Additionally, we provide insights into the safety and potential addiction risks associated with herbal products, as well as the benefits of using these alternatives. We've got a lot to unpack, so let's start.
Key Takeaways
Herbal cigarettes are rolled tubes made from paper, have a filter, and use a blend of herbs, including hemp.
Some benefits of herbal cigarettes include having fewer chemicals, aiding in breaking nicotine addiction, trying new flavors, and generally getting a more natural alternative.
Herbal cigs are usually not addictive, as they do not contain nicotine or tobacco.
These alternatives to nicotine cigarettes are generally safe to consume, just make sure to look for reputable vendors, high-quality ingredients, and certifications.
A Quick Look at the Best Herbal Cigarettes
What Are Herbal Cigarettes?
To put it simply, herbal cigs look and feel very similar to tobacco-based ones. The concept is pretty simple, you have a mix or collection of milled herbs put together inside a paper-like tube with a filter on one side.
These usually come in cig-style boxes or tins, and they are basically camouflaged to look like nicotine products. The only difference is the actual herb or herb mix. Some have more of a herbal tea taste with flowers like jasmine, lavender, or even chamomile, while others have herbal effects like Saint John's Wort, Damiana, or Blue Lotus.
Other types of herbal cigarettes are hemp-based, which is legal at a federal level thanks to the 2018 Farm Bill. This allows consumers to buy these types of products as long as they contain less than 0.3% of THC, which is the compound that is usually associated with "getting" high.
Lately, taro leaves have also been used as a low nicotine-replacement with a similar flavor. This popular root that is usually eaten in chips or in a shake has some special properties, like this study that referenced how taro may have anticancer and immunomodulatory effects.
What Are the Benefits of Cigarette Alternatives Without Nicotine?
Transitioning from nicotine and tobacco-based to herbal alternatives can be challenging, but there is a plethora of potential benefits of using them for you and for the people around you. The first benefit to mention is the overall improvement of health and well-being, as nicotine is severely associated with health complications such as heart disease.
That said, there are other benefits that could aid your every day by ditching nicotine for herbal and floral cigs. Let's take a quick look at some of them.
Better Taste and Smell: Some users prefer the taste of herbal teas and flowers when smoked to nicotine-based cigs, as they can have different notes and aromas.
Reduce Addiction to Nicotine and Tobacco: Whether you are looking for a way to change habits or simply get a few tokes without having to resort to nicotine, these herbal cigs can be a great alternative.
Less Harmful to Others: Without any nicotine and other harmful substances around, secondhand smoke can be less of a danger to people around you.
Natural Relief and Mood Lifting: Thanks to the natural properties of certain blends, you can feel relaxed with herbs like chamomile or lavender or feel energized with lemongrass.
Fewer Chemicals: By trying herbal cigs, you are also skipping harmful chemicals like nicotine and other compounds found in commercial products.
Are Herbal Cigarettes Safe?
Yes, generally speaking, herbal cigarettes are safe to consume as long as they come from reputable vendors that use high-quality herbs. This is essential as getting quality flowers, papers, and ingredients is very important so you don't smoke harmful substances and keep things natural.
That said, smoking can still irritate your lungs and throat and potentially cause trouble in the long term. Carbon monoxide can cause some side effects for your body, regardless of what kind of cigarettes you're smoking.
How to Choose Cigarette Alternatives Without Nicotine
Choosing cigarette alternatives without nicotine is generally easy, just make sure to have a few things clear. First, look at brands that have good reputations. Look for certificates like USDA Organic, high-quality, or third-party lab testing.
Now the second step is to look for products that adjust to your needs. If you want to chill out, you can look for lavender, chamomile, or Demian blends. If you prefer flavor, look for other herbs like pine, lemongrass, or St. John's Wort.
Best Herbal Cigarettes
Having looked at some of the potential benefits when switching to a natural alternative, let's take a look at some of the best herbal cigarettes in the scene. Some of these have different flower and herbal blends, others are very similar to the feeling of smoking tobacco with zero nicotine.
Meet Step™, one of the best brands of nicotine alternatives. They use a proprietary blend of taro leaves and botanicals, with no tobacco, nicotine, cannabinoids, THC, or hemp. The folks at Step™ care about high-quality materials and smoking ingredients while keeping things affordable as a way to help quit smoking.
Step™ cigarettes have earned their place among the best brands in the market, offering an unrivaled smoking experience that appeals to tobacco enthusiasts worldwide. Meticulously crafted by a dedicated team of researchers and developers, Step™ has perfected a blend that seamlessly replicates the taste, feel, and smoke of traditional cigarettes.
What sets Step™ apart is the relentless pursuit of exceptional flavors and ingredients, while deliberately steering clear of tobacco and nicotine. Through rigorous experimentation and fine-tuning, our experts have ingeniously created a layered tobacco-like flavoring system. This ingenious blend, combined with the infusion of Taro and other botanicals, culminates in a taste that surpasses expectations, leaving even the most discerning connoisseurs unable to distinguish it from premium tobacco cigarettes.
But Step™ is not solely focused on taste; it also strives to deliver the authentic sensations and satisfaction that smokers crave. Their team has painstakingly developed a proprietary blend of Taro and botanicals, precisely calibrated to provide the desired throat hit and satisfying kick characteristic of traditional cigarettes. With Step™, smokers can revel in the familiarity they seek, without compromising on quality or experience.
To ensure unparalleled excellence, Step™ has partnered with esteemed cigarette manufacturers and reputable suppliers of raw materials. This collaboration grants them access to cutting-edge production techniques and premium components, ensuring that every Step™ cigarette offers the optimal draw, burn, and overall smoke quality that discerning consumers expect from traditional cigarettes.
As part of the elite ranks of best brands, Step™ embodies the epitome of meticulous research, innovation, and a profound understanding of the desires of cigarette smokers. Its unwavering commitment to excellence invites smokers to indulge in a superlative smoking experience that surpasses all expectations. When it comes to satisfying tobacco enthusiasts, Step™ stands as an exemplar of distinction and quality.
Product Features
The Step™ Cigarette Carton features a 10-pack with ten cigarettes each that taste smoke and feel just like a regular cig. These are made with a proprietary blend made mainly from taro leaves and other botanicals that taste the same as nicotine-based ones. They also have two delicious flavors available: Green (menthol) and Full Flavor (regular tobacco).
Pros
Comes in a typical carton pack
Two available flavors; Full Flavor and Green (menthol)
No tobacco, nicotine, THC, CBD, or hemp
Gives a similar smoking experience to actual cigs
Cons
Not available at all brick & mortar shops. Best to buy online.
What Customers Have to Say About Step Cigarettes
Customers love Step™ because of the delicious flavor and smoke. Users generally say that the smoke is very nice and it feels just like a regular cigarette, while others love the menthol-like flavor that emulates real cigs. Let's take a look at other key features that make this brand so popular.
Why Step Cigarettes Is the Best Overall Name for Herbal and Botanical Cigarettes
rel="nofollow"
Some of the things users comment on Step Cigarettes are that they feel and taste exactly like regular cigs. The menthol flavor is one of the favorite ones thanks to the mix with herbal blend with tapioca leaves, which can help people that want an alternative to tobacco-based products.
Wild Hemp – Hempette Natural CBD Cigarette
Wild Hemp's Hempettes offer a refreshing alternative to traditional tobacco cigarettes. Wild Hemp has introduced their first cigarette-styled CBD pre-roll, revolutionizing the smoking experience.
One of the standout features of Wild Hemp's Hempettes is their commitment to using high-quality hemp sourced from the United States. Each Hempette is packed with premium cannabidiol (CBD) and terpenes, resulting in a delightful and aromatic flavor that sets them apart. It's a true testament to Wild Hemp's dedication to creating a top-rated product.
One of the most appealing aspects of the Hempettes is their potency. Each pack contains 20 Hempettes, with each individual Hempette containing approximately 75mg or more of CBD. This means that a single pack can offer up to a remarkable 1500mg of CBD, providing users with a substantial dose of this beneficial compound.
For those concerned about THC content, Wild Hemp guarantees that their Hempettes contain less than 0.3% THC, ensuring compliance with legal standards. This is a significant advantage for individuals seeking the benefits of CBD without the overt psychoactive effects associated with THC. As a responsible brand, Wild Hemp ensures the quality and safety of their products by subjecting them to third-party testing. This thorough testing process guarantees compliance and gives customers peace of mind knowing they are consuming a reliable and trusted product.
Pros
Each Hempette offers approximately 75mg or more of CBD, delivering a potent experience.
Sourced from American-grown hemp, reflecting a commitment to quality and supporting local farmers.
Third-party tested to ensure compliance and maintain product integrity.
Cons
Hempettes may not be suitable for individuals who are sensitive to CBD or hemp products.
The flavor and aroma may not appeal to everyone, as it is distinctively hemp-based.
What Customers Have to Say About Hempettes
Customer testimonials echo that Hempettes provide a satisfying alternative to traditional tobacco cigarettes. Whether you're seeking relaxation or looking to explore the potential benefits of CBD, this is a great option to try.
Now, if you want a hemp alternative to tobacco, you have to take a look at Sugar Cali. This brand is great for people that want to try different hemp products that are safe to use with high-quality ingredients and products that are easy to use.
Product Features
The Vanilla Hemp Cigarettes by Sugar is a delicious hemp option if you want to try to quit tobacco. These come in a very flashy rose gold pack that is perfect for looking stylish while enjoying some clear-headed and relaxing tokes. Each pack comes with 20 cigs, with a total of 1000mg of CBD per box. You can also get them in a carton with ten packs.
Pros
Creamy and smooth vanilla flavor
Available in a single-pack or 10-pack carton
Uses organic damiana with a filtered tip
1000mg of total CBD per pack
Cons
Has CBD, which can be a no-go for some people
What Customers Have to Say About Sugar Cali
Customers love that this pack has a delicious vanilla latte taste and smell, with a small weed-like aftertaste. Users also love the clear-headed, chill, and relaxed filling with some coffee-like creamy tones. Others also note the smooth smokes and the general potency, which works very well for both veteran and casual consumers.
Chill
Meet Chill, one of the best places to try CBD with authentic and natural products. Besides their iconic CBD and hemp products, they also carry other functional ingredients like nootropics to help your daily life, wellness goals, and generally feel more relaxed and refreshed.
Product Features
Now, meet the Calm Herbal Smokes by Chill. With some delicious pre rolls and cig fusion, these come with 10mg of CBD per smoke. They come in a 10-count per pack, with delicious all-natural ingredients like mugwort, lavender, damiana, wormwood, valerian, and passion flower. These also use premium CBD isolate, which means zero THC.
Pros
Unique hemp, mugwort, lavender, damiana, and valerian blend
No tobacco, nicotine, or THC
Available in 10-smoke packs
10mg of CBD isolate per cig
Cons
While it has CBD isolate, it really tastes like herbs and floral ingredients, which means it's not close to a weed-like experience
What Customers Have to Say About Chill
Chill consumers usually love their CBD and herbal cigs, herbal notes, and the clear feeling from CBD. Other users really love their discreet but fun packaging with really great taste and duration. Generally, some compare it to some specialty tobacco cigs too.
American Billy
American Billy is an incredible brand focused on helping you quit nicotine. Founded by acupuncturists, its products use natural and organic ingredients like green tea. These allow people to replace cigarettes with a non-nicotine alternative that can help them unwind without delving into nicotine or other products.
Product Features
The Green Tea Regular Cigarettes by American Billy comes from a 4-carton sampler and up to a 10-carton pack. Each of these packs has 20 cigarettes per pack with delicious, high-quality milled green tea in each cig. You can get these in green tea and menthol flavors, perfect for people who like that bitter taste of green tea or simply want fresh smoke.
Pros
Two available flavors; regular green tea and menthol
Green tea can be invigorating with lots of antioxidants
Discreet pack with Billy 55 logo
No nicotine, tobacco, or hemp
Cons
Green tea has a slightly bitter taste that might not work for everyone
What Customers Have to Say About American Billy
Besides their amazing branding and lots of colors, American Billy customers love the green tea aftertaste and the general feeling of these cigs. Other users love the deal on their packs, the menthol flavors, and generally the vibe from American Billy.
Bear Blend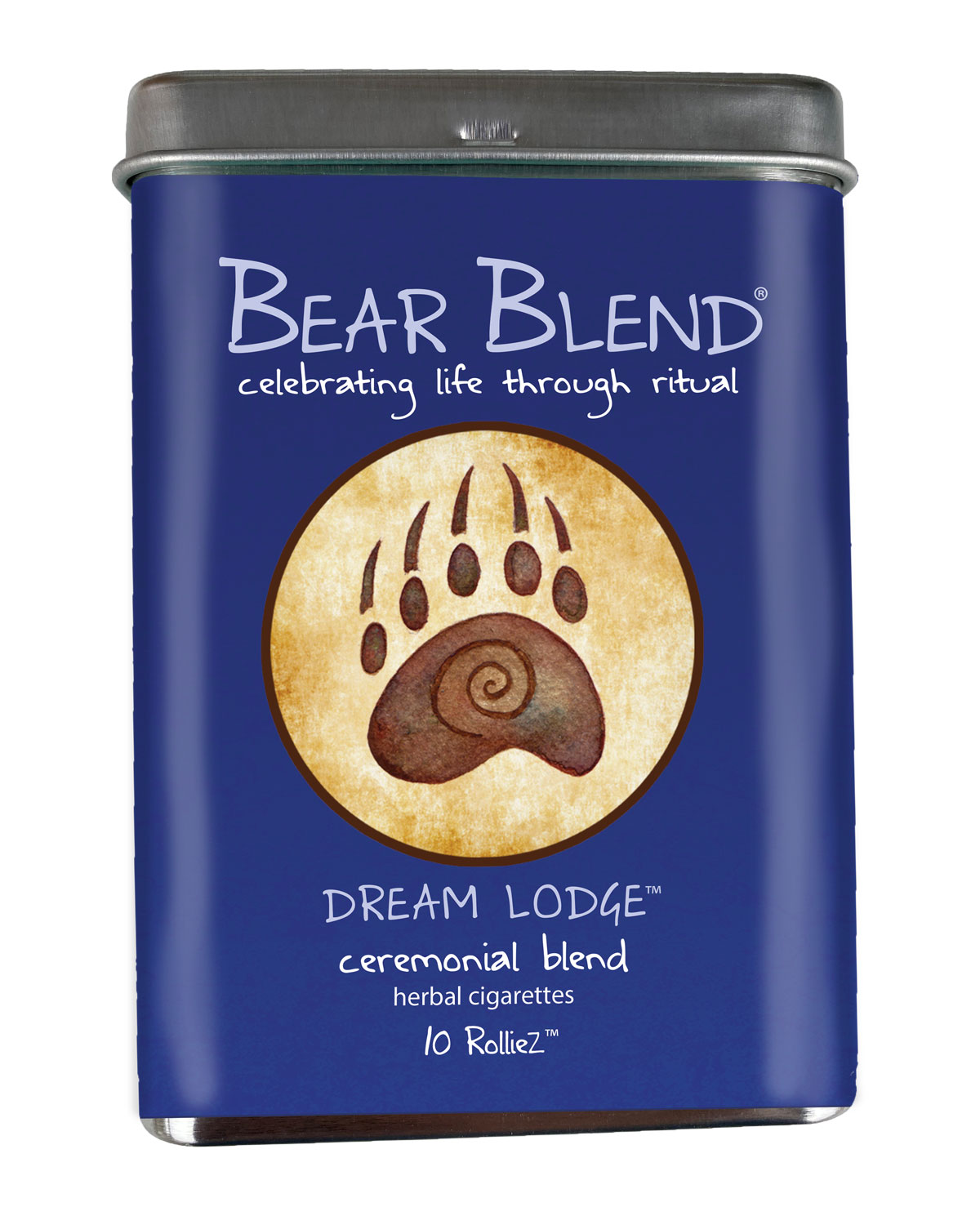 Here's an awesome brand with delicious hemp and herbal products with very cool branding. This brand specializes in creating hemp-based cigs with different herbal mixes to aid your different wellness goals. You can try their original soothing mix with mugwort and rose petals or the sleeping Moon mix with motherwort, holy basil, and no hemp whatsoever.
Product Features
The Bear Blend Herbal Cigarettes come in a reusable metal tin with bear paws on the front and with no extra additives or nicotine. These cigs are made with high-quality hemp paper, with active herbs like Damiana, Mugwort, Rose Petals, Lobelia, and Vanilla Bean for a slight taste and delicious flavors. Each tin has 10 cigarettes, with each of them having around 0.8g and 1g of their proprietary herbal mix. These do not contain CBD, but you can also get a hemp version as well.
Pros
Hemp and no hemp options
Organic USDA certifications
Proprietary herbal blend
Delicious flavors
Over 6 different available formulas
Cons
Has a higher price due to its quality
What Customers Have to Say About Bear Blend
Users love trying Bear Blend's mix of flavors and formulas, especially their hemp and herbal mixes that use all-natural, organic alternatives to tobacco. Others also like the paw branding, the reusable tin packaging, and the delicious flavor from all their mixes.
Sono Herbs
If you love colorful brands with wellness goals in mind, you'll love Sono Herbs. Besides the incredible packaging and lovely colors, all of their products have wellness goals in mind, with some helping you balance sleep and others can boost your mood. All of their hemp-based products are delicious and safe, perfect to enjoy and get the desired effects according to what you need.
Product Features
Meet the Good Morning Herbal Smokes – Energy Blend. Besides their incredible yellow packaging, these come in two options; discreet cigarette-like tubes or pre roll-like shapes. These come in a 10-count pack with energy-lifting flowers like Spearmint, Mullein, Lavender, Gotu Kola, Saffron, and Rosemary.
Pros
10-pack at an incredible price
Organic herbal cig with unbleached plant fiber paper
1 gram pre roll
Plant blends with Spearmint, Mullein, and Rosemary
Both pre roll and cigarette styles are available
Cons
This smoke does not contain CBD, but there are others from the brand that has hemp
What Customers Have to Say About Sono Herbs
Customers from Sono Herbs love the incredible branding and flavors coming from their proprietary blend pre rolls and cigs. Some users also comment about their full-gram cigarettes which is more than regular tobacco does.
Honey Rose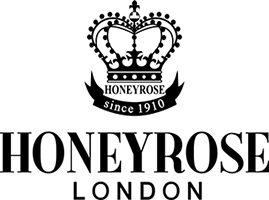 Lastly, we have one of the biggest herbal brands out there that dates back to London in 1910. Honey Rose has created their proprietary herb blend with delicious herbal cigarettes since 1960, with delicious smooth tokes. Their products nowadays have been perfected and are now available in the US to try.
Product Features
The Blue Herbal Smokes come in a 20-pack with their delicious proprietary blend. These do not contain hemp, THC, and CBD but a proprietary herb blend that's been perfected over 50 years. They are very smooth and super discreet and help people quit nicotine every single day.
Pros
Discreet packaging with a cigarette-like shape
Ultra smooth smokes
Tobacco, nicotine, and additive free
High-quality blend
20 cigs per pack
Many flavors available
Cons
Some of their products have CBD, and it won't fit everyone's lifestyle
What Customers Have to Say About Honey Rose
Honey Rose is one of the most iconic brands out there, with lots of smokers dating back to the last century. Consumers love the different flavors available, the smoothness, and the pretty accessible price point. It is a must-try, especially if you like to shift between flavors.
How We Made Our Choices for the Best Herbal Cigarettes
To craft this list of the best herbal cigarettes, we checked each of the products on this list and verified that the products had high-quality ingredients and generally a good reputation. It is important you only buy from certified vendors, and a streamlined website is usually an indicator of this.
Other things you can look for are reviews and pictures on the seller's websites, and even looking at website reviews on the brand can help you understand if you should trust a seller or not.
What to Look For in Nicotine-Free Cigarettes
When considering nicotine-free cigs, there are a few things you should prioritize. First, go with natural, additive-free components. If you can find sellers that have USDA organic certifications, it can help even more.
Secondly, smoking herbs does not have to be bland. Consider buying cigs that have different flavors so you can add variety to your smoke if you choose different herbs that can fit your taste better.
Are Herbal Cigarettes Addictive?
There is no evidence that herbal cigarettes can be addictive, especially since they use a herbal mix that usually consists of flowers and herbs that are popular to consume. Some brands even use plants that are naturally associated with relaxation, like lavender, which can help with some symptoms.
That said, most addictions depend on individual dependence and are often categorized by both chemical and psychological factors. One of the main compounds responsible for this is nicotine, which can be highly addictive. Due to their absence in herbal cigarettes, there is a pretty good chance you won't find them addicting.
Do Herbal Cigarettes Have Nicotine?
No, herbal cigarettes do not have nicotine or tobacco. Because of this, many users find herbal and flower cigs to be one of the best nicotine replacements out there, as they can give a way to scratch that itch for smoke without risking chemical dependency.
What Do Herbal Cigarettes Taste Like
This is a little complicated, as it all depends on the herbal mix you are using. Flowers like lavender can have a sweet touch, while other herbs like lemongrass have citrus and almost kush-y notes when you take a few tokes.
Most herbal mixes will have some type of earthy and piney flavor, depending if the cigarette has flowers in its composition or if the herbs have different natural flavonoids and terpenes. Generally speaking, most will have a smooth smoke with a soft earthy taste.
Herbal Cigarettes: Frequently Asked Questions
We've talked about herbal cigarettes all around, from hemp-based ones to herbal alternatives, including flower blends, green tea, and other herbs. That said, here are some of the most common questions that we might have missed in our best herbal cigarettes list.
Can You Inhale Herbal Cigarettes?
Yes, herbal cigarettes can be inhaled. However, it is important to note that they pose the same threats as smoking regular cigarettes because of carbon monoxide.
Are Herbal Cigarettes Really Safe?
Yes, herbal cigarettes are generally safe to consume and are one of the best nicotine replacements. Just make sure to buy only from reputable brands with high-quality herbs and materials. However, inhaling materials always poses a risk to your lungs.
These types of cigs can be really helpful to quit all habits or even help with new, nicotine-free rituals to help you feel
What Are the Best Herbal Smokes?
Generally speaking, the best cigs are the ones that fit best to your taste. Whether you want a tobacco-like tasting product like the ones from Step, or something more vanilla-like with hemp, you can try something like the hemp cigs from Sugar.
Can You Get a Buzz From Herbal Cigarettes?
You can't get a traditional "buzz" from herbal-based cigarettes, meaning you won't feel intoxicated or high. Some people do feel more relaxed and clear-headed, depending on the herbs and flowers used in the mix. Some herbal cigarettes do contain CBD, which might create a slight buzz for some people.
What Is Bad About Herbal Cigarettes?
Generally speaking, smoking can still be prejudicial, whether you smoke hemp, tobacco, or herbal mixes, since it irritates your throat and lungs.
Do Herbal Cigarettes Taste Like Normal Cigarettes?
Some do, it depends on the herb or proprietary blend. A few cigs that have hemp in them will taste more like a typical "weed" flavor, while others can taste like flowers or teas.
This sponsored article is paid for by an advertiser. Statements made are not meant to offer medical advice nor to diagnose any condition. Any studies cited here may be preliminary, and may or may not be peer-reviewed, and may or may not have sufficient participants to be statistically relevant. Anecdotal accounts should not be taken as scientific results. Products discussed in this article are not designed to diagnose, treat, prevent, or cure any disease. The FDA does not evaluate dietary supplements. Consult your doctor about possible interactions, allergies, and if you are considering using a natural and/or dietary supplements for any condition. Individual results will vary.)