Top five picks for best dispensary in Pittsfield, MA
For those of you who are lucky enough to live in the great state of Massachusetts, recreational marijuana is legal for residents over the age of 21 years. This means that over the past several years, dozens, if not hundreds, of legal dispensaries have popped up in Massachusetts.
This is not to say that all cannabis dispensaries are built the same way, have the same products, or have the same level of quality, care, or customer service. When you go to a dispensary, you should expect premium customer service provided to you by knowledgeable employees that know their cannabis inside and out.
Furthermore, it would also be ideal if you had a great selection of various types of products and even better would be if they didn't cost a fortune. This is exactly what we are here to find today: the best dispensary in Pittsfield, MA.
In case you haven't heard of Pittsfield, MA, it's a pretty great place to be, especially if you're looking for a wide variety of cannabis dispensaries that have fantastic products at even better prices. Let's get to it and take a closer look at some of the choices for best dispensary in Pittsfield, MA.
RELATED: Best dispensaries in Northampton, MA
Best Dispensary in Pittsfield, MA Key Takeaways
Recreational and medical cannabis are both legal in the state of Massachusetts.
There are a wide variety of medical and recreational cannabis retailers in Massachusetts, with many being present in Pittsfield, and we're about to review the top five!
A Quick Look at the List of Best Dispensary in Pittsfield, MA
Here's a quick look at the six best dispensaries in Pittsfield, MA.
Best Dispensaries in Pittsfield, MA
We now want to take a much closer look at each of the top five best dispensaries in Pittsfield, MA.
Located right in the heart of Pittsfield, Bloom Brothers is a respected and reputable cannabis dispensary in Massachusetts. This is also a recreational dispensary that is legally allowed to sell its products to anyone over the age of 21. The site itself is great to explore because it features a variety of educational resources that provide you with info about these natural alternatives to pharmaceuticals, as indicated on the home page. You can visit the website or the dispensary at 2 Larch Street.
As the name implies, three brothers from Berkshire County founded the company, and it's all about selling the best and highest quality lab-tested cannabis products that are provided by its manufacturers and licensed cultivators in Massachusetts. Yes, all products are grown by licensed cultivators and put through a 30-point inspection in licensed testing facilities to ensure that all final products are as high quality as possible.
Thanks to its excellent customer service, selection of high-quality products, and reasonable prices, this is also one of the most highly rated dispensaries in the state. At this time, Bloom Brothers have nearly 1100 Google reviews, with a 4.9 out of 5-star rating. This is about as high as it gets, and it's certainly something we always keep in mind when deciding what the best dispensaries are.
Bloom Brothers has three main areas of focus as far as their products are concerned, which include flowers, concentrates, and edibles. What is interesting to note is that Bloom Brothers claims to have the largest cannabis flower menu in all of Berkshire County and one of the largest selections in all of Massachusetts, which we have to agree with. This dispensary has literally hundreds of different strains for you to choose from.
Whether indica or sativa, CBD or THC, high potency or low, this is where you will find them all and much more. On that note, Bloom Brothers also have pre-rolls, vaporizers, tinctures, topicals, accessories, apparel, and more, and they all come from dozens of the most reputable brands found in the country, with Phat Panda being one of the most popular by far. In fact, this Phat Panda Green Crack Vape Cart is an official staff recommendation that people seem to be head over heels about.
Temescal Wellness is located in Pittsfield, with other locations in Framingham and Hudson. This is a dispensary that offers great monthly specials for both recreational users and medical patients, complete with ongoing medical discounts for those that qualify. This is both a recreational and a medical dispensary rolled into one.
Temescal Wellness is all about sharing their breadth of knowledge on cannabis and exactly how it can help improve your everyday life. According to the website, this is the top medical and recreational dispensary in the state of Massachusetts.
Furthermore, this is a cannabis company that is dedicated to providing its customers with high-quality cannabis products that provide wellness and health benefits that can help you improve and enjoy your life.
Temescal Wellness has just under 1000 Google reviews with a 4.6 out of 5-star overall rating, which is not too shabby at all. This dispensary also has an extremely wide variety of products to choose from, including, but not limited to, cannabis flower, pre-rolls, concentrates, vaporizers, edibles, tinctures, topicals, many CBD products, and so much more.
One of the biggest standout features of this dispensary is that the prices are ideal, especially if you buy in bulk, with $100 oz being available here, as well as $45 quarters.
For a limited time, the pricing scale is also designed in such a way that the more you buy, the more you save. One of the most popular brands sold by Temescal Wellness is Church Cannabis Company, with this Caramel Apple Gelato Distillate Cartridge being one of the top sellers.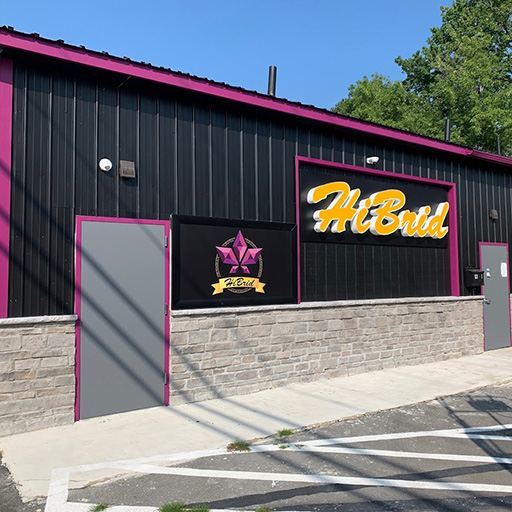 One of our favorite cannabis dispensaries in Pittsfield has to be HiBrid. HiBrid is a woman-led company, which we think is absolutely fantastic. More than just being led by women, this dispensary considers itself to be a family that brings together people.
HiBrid says that it is more than just a cannabis dispensary, but a family and a culture that embraces the hybrid nature of cannabis. If you are looking for one of the most popular family-owned and women-led recreational cannabis dispensaries in Pittsfield, MA, HiBrid is certainly worth looking into.
This is still a relatively new dispensary, which means that it doesn't have all that many Google reviews, although there are still nearly 300. There may not be a huge amount of reviews at this time, they are overwhelmingly positive, with a whopping 4.9 out of 5-star overall rating.
With brands like 1906, Aruna, Betty's Eddies, Boost, Bubbles, Evergreen, Green Harbor, Liquid Gold, and literally dozens more, there is no shortage of brands or products to choose from. One of our favorites is this 7-Pack of Milk & Cookies Pre-Rolls from Aruna, with a whopping 34.15% THC!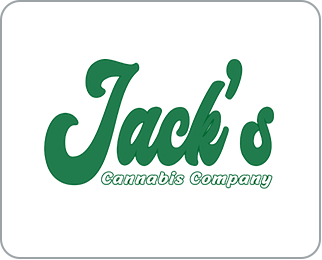 Jack's Cannabis Co has two main locations, one in Pittsfield and another in Northampton. These are both recreational cannabis dispensaries that serve customers over the age of 21 years, although these dispensaries are not designed specifically for medical patients.
One of the main theories behind this brand is that cannabis is quite simply something that brings people together, especially because cannabis users seem to have a subtle connection with each other.
Now that cannabis for recreational use is finally legal in the state of Massachusetts, lovers of this fine green herb can come together at Jack's Cannabis Co for some of the highest quality and most affordable herbs on the market.
It's still a somewhat new location, which means that it doesn't have all that many reviews yet, just 270 at this time, along with a 4.5 out of 5-star rating. It's not the number one rated dispensary in the state, although it is still within the upper echelon. People generally only have good things to say about this dispensary.
Jack's has four main product categories to choose from, including flowers and pre-rolls, edibles, concentrates, and tinctures and topicals. With hundreds of products and dozens of brands to choose from, the election is virtually endless.
Some of the most popular brands featured here include Bhang, Betty's Eddies, Cannatini, Cultivate, I Am Edible, Mr. Moxey's, Select, Sweet Talk, and many more, and these brands are just for the edibles, not accounting for flower, vapes, and other product categories. These 1:1 Balance (THC/CBD) Peppermints from Mr. Moxey's are always a popular option to consider.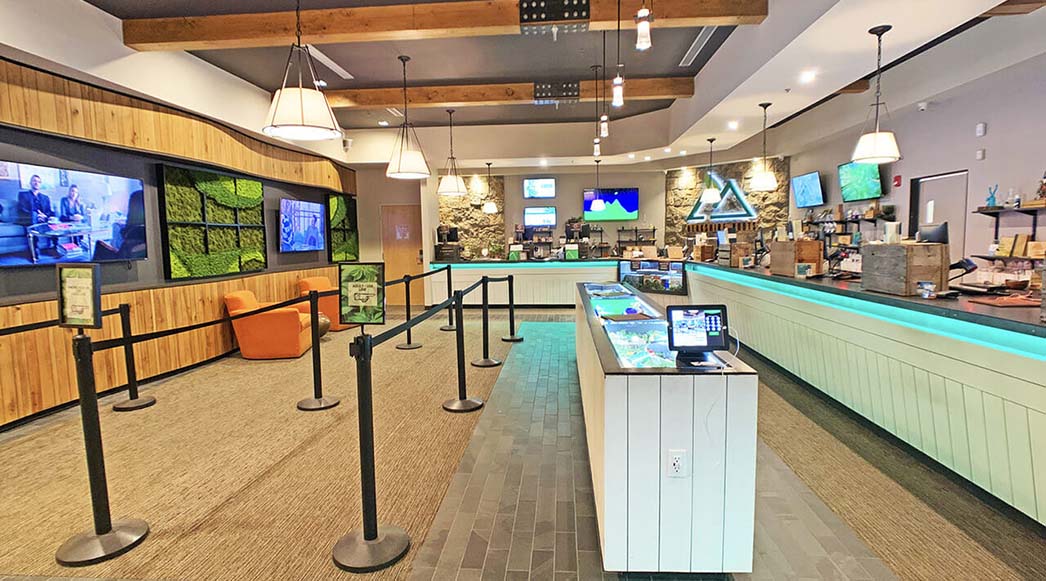 Berkshire Roots is an award-winning dispensary with various locations, particularly in Pittsfield and East Boston. One of the reasons why this dispensary has won awards is due to its practices that ensure that customers always get the best possible products with the highest quality levels.
This is both a recreational and medical dispensary, as it is licensed for both adult use and medical use. If you are a medical patient, you can get shorter lineups, higher purchase limits, access to higher potency products, and tax-free purchases.
Berkshire Roots is one of the most reputable and respected cannabis dispensaries in the state, and it is lauded for its great products and even better customer service. It also happens to be one of the most reviewed cannabis dispensaries in the state of Massachusetts, with nearly 1,600 Google reviews and an overall rating of 4.6 out of 5 stars.
Berkshire Roots also has many different brands to choose from, with Berkshire Roots itself being one of them and another super popular one being Heavy Metal Cannabis.
Between Berkshire and Heavy Metal, there are already dozens or hundreds of products to choose from, and this doesn't account for the dozens of other brands available here. From flowers and pre-rolls to tinctures, edibles, vapes, topicals, and more, Berkshire Roots has it all. This Heavy Metal Cannabis Tropicana Banana Strain is one of the most popular options that people go for from Berkshire Roots.
Best Dispensary in Pittsfield, MA: Reddit's Choice
According to Reddit users, there are plenty of great dispensaries in Massachusetts, with some other super popular ones being Botera and Bountiful, with Smyth, New Leaf, High Hopes, and many more also being very popular.
Best Dispensary in Pittsfield, MA: Frequently Asked Questions
Before we call it a day, let's answer some of your most frequently asked questions about cannabis in Pittsfield, MA.
Is CBD Legal in Massachusetts?
Yes, CBD is legal in Massachusetts thanks to the 2018 Farm Bill.
Is Delta-9 Legal in Massachusetts?
Yes, Delta-9 THC is legal in Massachusetts, as recreational cannabis has been legalized for several years.
What is the Most Awarded Dispensary in Massachusetts?
According to current research, one of the most awarded dispensaries in Massachusetts is Berkshire Roots.
What is the Largest Recreational Dispensary?
At this time, the largest recreational dispensary in Massachusetts is called Ascend, which has a whopping 16,000-square-foot dispensary near the TD Garden in Boston.