What is the best dispensary in Northampton, MA
Whether you are new to the cannabis space or have been following the hemp industry's journey for a while, the continuing legalization of cannabis in states across the country is getting more and more people involved. Massachusetts legalized the plant for adults 21 and over in 2016 and seen has a green rush ever since. But what is the best dispensary in Northampton, MA?
Almost a hundred dispensaries have opened in Massachusetts as of 2023. These dispensaries offer many cannabis and hemp products ranging from THC flower to medical marijuana for prescription holders. Northampton caters to a high ratio of the total dispensaries in this state, being the cannabis capital of western Massachusetts.
Given the overwhelming number of dispensaries in this state, you might be overcome with your options. Furthermore, if the sheer number of dispensaries doesn't confuse you, you still might face the confusion of choosing the best product for you that doesn't weigh too heavily on your pocket. Therefore, we've come up with this detailed guide to help you choose the best dispensary in Northampton, MA.
Key Takeaways
The best dispensaries in Northampton, MA, offer a wide variety of products such as pre-rolls, edibles, vaporizers, etc.
The Hempest Dispensary has the top-selling cannabis products, given their widest selection of products displayed.
Make sure to check out third-party reviews to choose the best dispensary in Northampton, MA.
A Quick Look at The Best Dispensary in Northampton, MA
Best Dispensaries in Northampton, MA
Founded in 1995, The Hempest Shop was started with one sole purpose: to bring the cannabis industry the purest form of hemp. The founders were sure that their products would bring a new image of the hemp industry to the public, so they did everything to fight the misinformation spread surrounding this plant. By 2020, this dispensary started selling legal forms of hemp products and their derivatives.
This recreational dispensary offers a number of products, such as flowers, concentrates, edibles, cartridges, topicals, and accessories that are independently sourced. The price range is very affordable as an ounce starts really low, falling below $100. Flavored gummies and concentrates are their best-selling products. Furthermore, if you're looking for something to smoke and want to choose by strain, you can choose their various indica, sativa, or hybrid strains.
In addition to this, you can also check out their accessories, as the brand offers rice rolling papers, multiple forms of lighters, and dab pens. They also offer natural socks for men and women, both in multiple sizes.
According to Google, The Hempest Dispensary has been rated 4.7 stars out of 5. As far as customer reviews are concerned, the customer service with The Hempest Dispensary is the best you can get. The workers educate you on your choice of products and help you eagerly throughout your buying process. The prices and quality were praised by many as well. However, one less enthusiastic customer pointed out how there can be more concentrated flavors for the flowers.
The Hempest Dispensary is located at 2 Conz Street, Northampton, MA, with a huge parking lot for your convenience. If you're someone that enjoys dabbling in the world of tinctures, this Purist Drop Tincture from Treeworks is a great buy.
Resinate Northampton started out as a team of a small but highly dedicated team of hemp cultivators. Their goal is to build the best retail brand to deliver the highest quality of plant-derived products. The highly-experienced team has expertise in chemistry, agricultural sciences, biosystems engineering, and horticulture. Despite the diverse backgrounds of the team members, they all have one thing in common, which is their passion for the hemp industry.
This recreational dispensary offers only premium and organic products. All their products are subjected to third-party testing to ensure they are fit for consumption. Their best-selling products include edibles, topicals, vape cartridges, and flowers. Furthermore, the brand offers free delivery within its delivery zones. If you want to try out some premium quality disposal vapes, this Strawnana Smoothie disposable vape from Kushy Punch is a great buy.
The company boasts of its knowledgeable and friendly staff, who help customers guide on every turn of their purchasing journey. The customer care representatives go above and beyond to clear any ambiguities you might have regarding the products. As such, the brand has a whopping 4.7-star rating on Google. Furthermore, the customers love the company's down-to-earth vibe and amazing product selection.
You can visit the Resinate Northampton retail center at 110 Pleasant St in Northampton, MA. They also offer ample parking space in their adjoining parallel lot.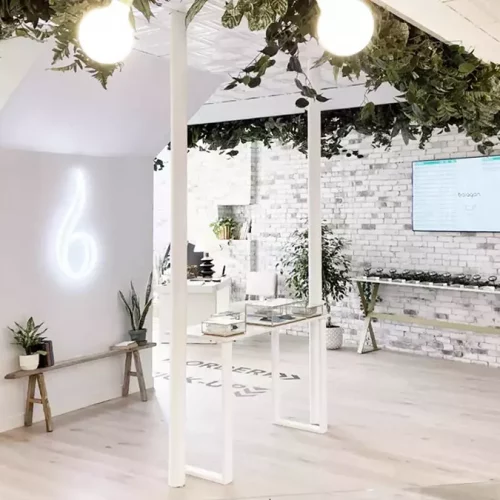 Balagan Cannabis Dispensary is a recreational dispensary with a team who believe in luck and love. The team believes that nature has healing properties, and if you want to find inspiration, get creative, or just simply unwind and relax, their products are the best way to go.
The brand offers a wide variety of products, but its best-selling products include the mix-and-match sets of gummies, chocolates, and cookies. The vapes, tinctures, and double-baked products are also some of the favorites among users. The brand's user-friendly website also gives you the option to choose by mood, so the website takes you to the product suiting your energetic, low, sad, or any other mood. If you're into edibles that'll help you push through the day, these potent Chill Drop gummies are a great purchase.
The customer care representatives are cannabis enthusiasts who love gaining knowledge on this plant to help make personalized customer recommendations. Customers are usually stoked to buy from Balagan as they have a vast selection of products accompanied by a welcoming team of staff who are happy to answer any question you may have. Moreover, according to Yelp, the company has an average of 4.7 out of 5 stars.
Balagan is located at 235 Main Street, Northampton, MA. The company also extends to an adjoining cafe, so feel free to grab a scrumptious treat before you leave!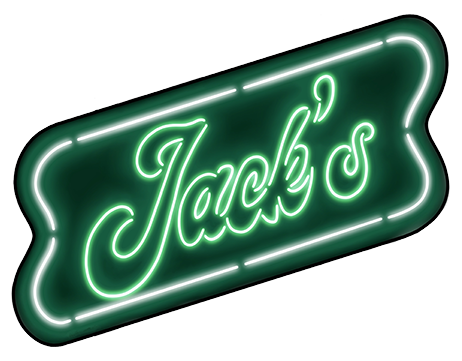 Jack's Cannabis has always aimed to bring the cannabis industry together. The company has always aimed to bring those people together who want to source top-notch cannabis products.
The company offers a broad range of products at economical prices for both recreational and medical users. And although the company's best-selling items are the pre-rolls, the customer care employees recommend you try their infused edibles and tinctures as well.
Moreover, if you're looking for recreational use, Jack's has set a limit on daily purchasing. You can not buy more than one ounce of dry flower, 5g of concentrate, or 500mg of edibles. Speaking of concentrates, if you're into some, these Space Dust Micro-Diamonds are just waiting to be yours!
Jack's Northampton store is accessible to everyone. However, the company representatives ask you to place your order a day prior to your arrival and schedule a pick-up time. Nevertheless, if that isn't possible for you, you can shop in real time as well. Jack's has one of the best customer receptions, as users love the product along with the clean and pristine environment. The retail shop is located at 34 Bridge Street, Northampton, MA.
Situated in the central region of western Massachusetts, the NETA dispensary offers products for both recreational users above 21 of age and medical marijuana cardholders. NETA is particularly famous for providing high-quality products for reasonable prices. The passionate team members are advocates for the healing properties of cannabis, which can aid in living a peaceful life.
NETA has one of the largest and most advanced state-of-the-art indoor cultivation facilities in the entire cannabis industry. The company cultivates over fifty strains which are used in over a hundred medical therapies. The company also practices strict quality practices by using air showers, real-time environment monitoring, and compartmentalization cultivation techniques.
The brand offers a large variety of strains cultivated to treat a huge range of patients. Moreover, they also supply cannabis extracts for lotions and topicals. The concentrates are purified and measured optimally, making dosing easiest for customers and patients.
Customers give stellar reviews for the brand and its products, claiming the products are of the highest quality, delivered fast, and provide exhilarating effects. However, some customers say the products might be a bit pricier than others.
NETA is located off Interstate 91 at 118 Conz Street, Northampton, MA. They have a great lineup of pre-rolls. If you want to check out some, then their Apples N Bananas x Ice Mints pre-rolls are a great place to start.
Best Dispensary in Northampton, MA: Reddit's Choice
According to Redditers, each dispensary has its own merits. For instance, users say The Hempest and Jack's have the cheapest 1g vape carts, which cater to people who are looking for high-quality products for more economical options. In addition to this,  Redditers claim Resinate has a lot of sales going on at all times, so we recommend you keep a close eye on the brand's social media pages for discounts and sales.
Best Dispensary in Northampton, MA Conclusion
We hope our take on the best dispensary in Northampton, MA proves to be beneficial to you and helps you make an informed decision when choosing a product and strain to cater to your specific needs.
We suggest before you make a decision, you ought to look at the online reviews and ratings. You can visit multiple online platforms to review the product yourself and look at the customer reviews thoroughly. Furthermore, visiting the brand's official website and social media pages might also aid you in taking a closer look at the brand, its products, recent updates on multiple products, promotions, discounts, etc.
We also urge you to ensure that the dispensaries you consider are compliant with all the local and state regulations regarding the distribution and sale of cannabis products.
Northampton, MA Dispensary: Frequently Asked Questions (FAQs)
Is CBD Legal in Massachusetts?
Yes, CBD is legal in Massachusetts. The state of Massachusetts has adopted laws that align with the federal laws regarding the regulation of CBD derived from industrial hemp. However, CBD products must align with the rule that states that there must be less than 0.3% THC in the finished product.
Is Delta-9 Legal in Massachusetts?
Yes, Delta-9 is legal in Massachusetts, both derived from hemp and cannabis. If derived from hemp, the product should be no more than 0.3% THC by dry weight. Any cannabis-derived delta-9 THC products must be sold in regulated dispensaries to adults 21 and over.
What Are The Most Awarded Dispensaries In Massachusetts?
All the brands we have listed carry some sort of award because of their high-quality premium products. For instance, The Hempest Dispensary has back-to-back "Best of Berkshires" recognition. Resinate's products come from the James Beard award-winning master chef Mindy Segal. Similarly, Balagan has several awards under its hat, like Church's award for Best Terpene profile and the High Times Cup for Best Indica.
What Is the Largest Recreational Dispensary?
NETA is one of the largest recreational + medical-use dispensaries in Northampton, MA. This company has one of the biggest indoor cultivation facilities, which caters to many strains. The company also employs many innovative technologies for the best growth assurance of the plants.