Headband strain: a tale of two plants
Dispensary menus have called it an indica dominant strain, and sometimes it's a sativa. In reality, the Headband strain is a tried and true hybrid. It is said to have originated in the 1990s, and like most things that are 30 years old, it has a winding backstory. In fact, a jar of Headband could be one of two crosses.
The tale of two Headbands
Headband strain origins are hazy, but all roads lead to California. One Headband cut, referred to as 818 Headband, comes from Cali Connection in the San Fernando Valley. 818 is a cross of SFV OG IB (inbred line) and Sour Diesel. It's sometimes referred to as Sour OG.
RELATED: Animal Cookies strain – worth a walk on the wild side
The other kind of Headband hails from farther north, in the 707 area code. The 707 Headband strain cross was bred by DNA Genetics. The OG Kush and Sour Diesel cross has been renamed Sour Kush, probably to clear up the confusion.
Whichever cut it is, the combination of OG Kush and Sour Diesel may evoke cerebral effects akin to its name.
Headband strain basics
This hybrid grows light green buds with brown pistils that aren't super dense but still have some girth. The buds are tipped like a pine tree and pungent. True to its parentage, Headband gives off a sharp, earthy gas scent with a lemon finish. The flavor highlights the same terpene profile.
After a hit, many claim to feel some pressure in their head, a feeling similar to wearing a headband. Whether this is placebo suggested by the name or the strain name came from the effects, who's to say? The cerebral effects may slowly settle into a relaxed mood. This strain can take a minute to reveal the full scope of the high. It's wise to take it slow when consuming 818 or 707 Headband.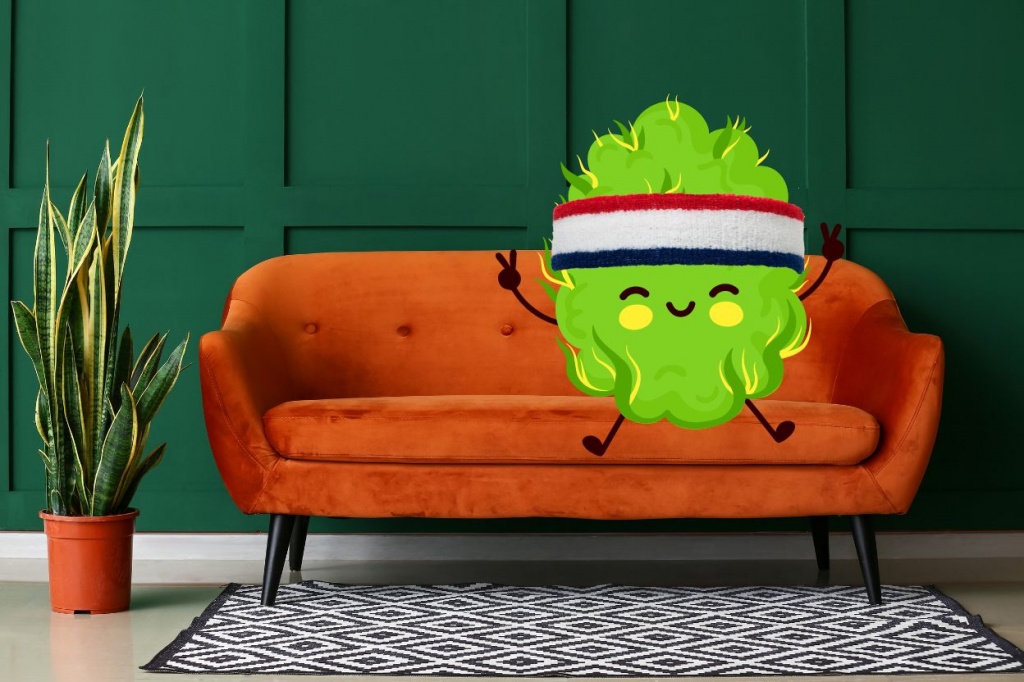 Growing a Headband strain
Sour OG or 818 Headband flowers in 17 to 20 weeks with a large yield of chunky buds. Growers claim 818 is beginner-friendly, grows fast, and stretches very little.
As for Sour Kush, a.k.a 707 Headband, DNA Genetics advertises a 500-600 gram per square meter yield. The plants are also beginner-friendly and flower in nine to 10 weeks. Some phenotypes of this hybrid can be slightly more sativa, which means they grow larger.
RELATED: Rainbow Runtz strain: a sweet pot of weed gold
Both strains are prone to mold. They do better inside a controlled room. Those who grow a Headband strain outside might opt for preventative measures like a tent or greenhouse. THC levels of 818 and 707 depend on the environment. Most top out at around 25 percent.
Headband is a classic strain that provides the best of both worlds: a cerebral spark and a chill stone. Those who like to ride a balance of indica and sativa strains will appreciate a toke of this cannabis flower.