The Cereal Milk strain is a creamy, dreamy weed delight
Dessert strains have dominated the cannabis market since the groundbreaking Girl Scout Cookies (GSC) hit the scene over a decade ago. With creamy, sweet flavors and potent yet balanced hybrid effects, GSC and its descendants are fan favorites across the board. The Cereal Milk strain is no different.
Also known as the Milk strain, Cereal Milk is a delight for the senses. Conjuring images of Saturday morning cartoons paired with a bowl full of fruity cereal, this Cookies variety screams happy memories.
Curious about what makes Cereal Milk so special? Read on for GreenState's deep dive.
RELATED: The Garlic Breath strain is a stinky, sweet delight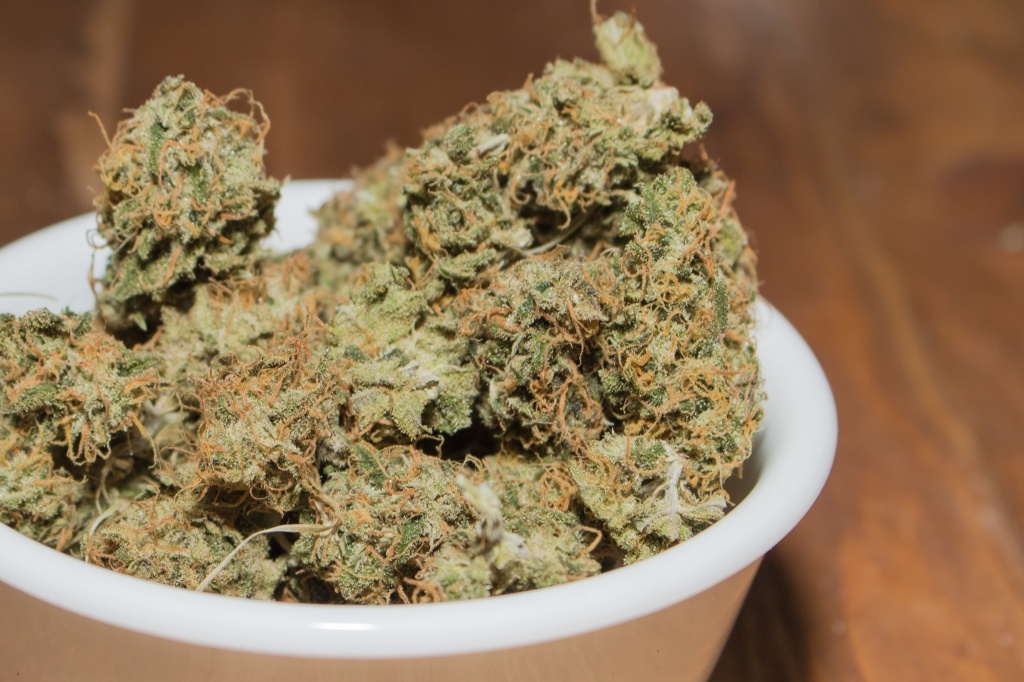 Cereal Milk strain genetics
GSC became a genetic marker for many of the cannabis varieties on the market today. The emergence of sweet and creamy flavors after a dominance of gas-forward strains set a new standard in cannabis breeding across the board.
Cereal Milk's parentage is a one-two punch. The strain was created by crossing Y Life (which is itself a cross of GSC and Cherry Pie) with a phenotype (aka variety) of GSC called Snowman.  
Many people consider Cereal Milk an indica based on its storied lineage, but it's a hybrid strain through and through. Snowman is a sativa dominant version of GSC, helping to even out the indica-leaning nature of Cereal Milk's family tree.
Cannabinoid and terpene profiles
Cereal Milk is a rather robust cannabis variety. It typically has a minimum of 22% THC content. However, some varieties may top 30%—the brand Cannabiotix currently has Cereal Milk testing at 34.4% THC in California dispensaries.
There's a good chance that a small amount of CBG is also present in the Cereal Milk strain. This minor cannabinoid is the precursor to other major cannabinoids like CBD and THC. 
While typically non-psychoactive, the CBG cannabinoid has shown some potential as a possible anti-inflammatory and appetite stimulant.
The terpenes in Cereal Milk are a dessert lover's dream. Terpenes are responsible for the unique flavor, rich aroma, and possibly event the distinct effects of every cannabis strain. 
Cereal Milk has three dominant terpenes: caryophyllene, limonene, and myrcene. The combination results in a rich, creamy smoke with hints of sugar, fruit, and butter. 
RELATED: Indica, sativa, and hybrid – rethinking how we talk about weed
Cereal Milk strain appearance
Visually speaking, the Cereal Milk strain is a stunner. With frosty crystals and bright orange pistils, it's a dazzling sight for any cannabis fan.
Buds are typically not too dense, and are a rich shade of emerald. On the plant, its vibrant green leaves hint at the hue of the flowers inside. Coated in resin, the Cereal Milk strain is a wonderful option for extracts thanks to its impressive trichome production.
Cereal Milk strain effects – how does it make you feel?
For people seeking both a mind and body buzz, Cereal Milk is a wonderful choice. Anecdotal reports online indicate the strain promotes relaxation, and can uplift the mood without any racing thoughts.
This reporter has heard from consumers with anxiety and depression who report that Cereal Milk helps reduce symptoms, providing clarity and a sense of ease. Many people find that the strain provides a content, zen-like state.
Since every person is different, it's important to note that all effects are based on the individual. So with anything, always tread lightly when trying the Cereal Milk strain for the first time. Take a hit or two, then see where the vibe goes before another.
Strains like Cereal Milk
Heading to a dispensary and seeing "sold out" next to your favorite strain can ruin a perfectly good day. If you crave creamsicle vibes and fruity flavors and a happy buzz, these Cereal Milk alternatives may be the ticket:
Wedding Cake

Cereal Ala Mode

Goat's Milk

Do-si-dos

Biscotti

Gelato
Cereal Milk: a sweet treat that may become one of your favorite strains
With a literally dessert tray full of strains to choose from, Cereal Milk is definitely a stand out. While not exactly exotic weed at this point, the variety is still certifiably dank.
From the ice cream sundae flavor profile to its pleasant effects, this GSC cross is an instant favorite for the majority of folks who try it. For consumers with a sweet tooth, Cereal Milk is sure to please.