How to dress for the 4/20 high holiday. Hint: think polished boho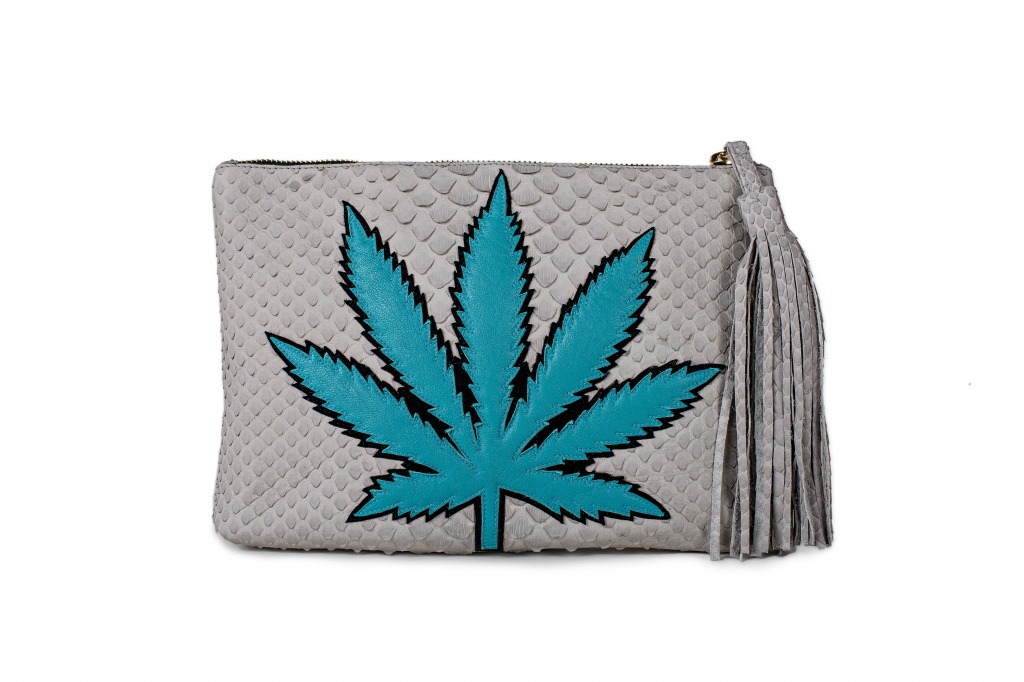 Is a red, yellow and green Jamaican tie-dye T-shirt a fashion faux pas on 4/20?  Consider that most revelry will take on extra meaning in California this year, the first time the cannabis holiday takes place under legal recreational sales.  And as the industry gains legitimacy in the business world, it may be time for 420 wardrobes to mature as well.
Whether you are going out in public  (for 420 at Hippie Hill 2018 in San Francisco's Golden Gate Park) or staying home with friends, skip the throwback hippie garb and move forward into the new era of sophistication. Here GreenState shares inspiration from four Bay Area fashionistas.
The theorist
Jacques Pantazès, a Bay Area wardrobe stylist, says our parents were fluent at cocktail attire, and now it's up to us to set our own standards for occasions where marijuana indulgences are freely encouraged. He notes that since THC enlivens the senses it's important to consider sensuality when dressing for such occasions. "An outfit that may very faintly itch or bind could potentially become a literal buzzkill once the party is up and running, so the comfort of garments, shoes and accessories is paramount," he says. "Complicated closures and effects that can be tricky while you're getting ready may ultimately become impossible once you're there, and nobody looks right when they are overcome, stuck, annoyed or otherwise flummoxed by their attire. Simplicity, and sensual ease and comfort are your mots du jour."
Instead of stiff, severe looks in drab colors, he pointed to languid attire in flattering colors "that's easy to wear and feels delicious on and for others to behold." Say no to "Summer of Love" statements and yes to photo-realistic patterns, interesting layers of transparencies and fabrics that move organically with the body, from designers such as Dries van Noten, Mary Katrantzou or Alice+ Olivia.
The stylist
Neiman Marcus sales associate Eugenia Ahlas thinks flower power and Summer of Love looks would work, but they were last year's trend. "I would say go bohemian — an off-the-shoulder Saint Laurent blouse, black leather leggings and ankle boots," Ahlas says. "Maybe a dramatic cape and of course the Saint Laurent black felt hat and sunglasses. Certainly one could go all out and re-create the total image with beads, feathers and etc. But the venues now to purchase the pot are elegant and legal. The dispensary on Mission (Barbary Coast) has leather and Persian carpet interiors. I felt like I was in an upscale lounge like the old Ernie's restaurant in North Beach. It's legal now, so you need to dress the part."
The archivist
Palo Alto haute couture collector Christine Suppes, author of "Electric Fashion" (Skira, 2015), grew up in Hillsborough, attended the Monterey Pop Festival and is a close friend of Jeanne Rose, one of several designers who gave the Summer of Love its style. Suppes has lived through the days of the hippies and advises steering clear of obvious 4/20 references. For an at-home celebration, "I think luxurious cashmere loungewear is more in keeping with the times than hippie or tie dye — unless it's Rodarte, and then it's a different story," Suppes says, referring to the California-based design house headed by Laura and Kate Mulleavy, whose fall 2013 ready-to-wear collection with tie-dye influences was a hit with celebrities and collectors alike.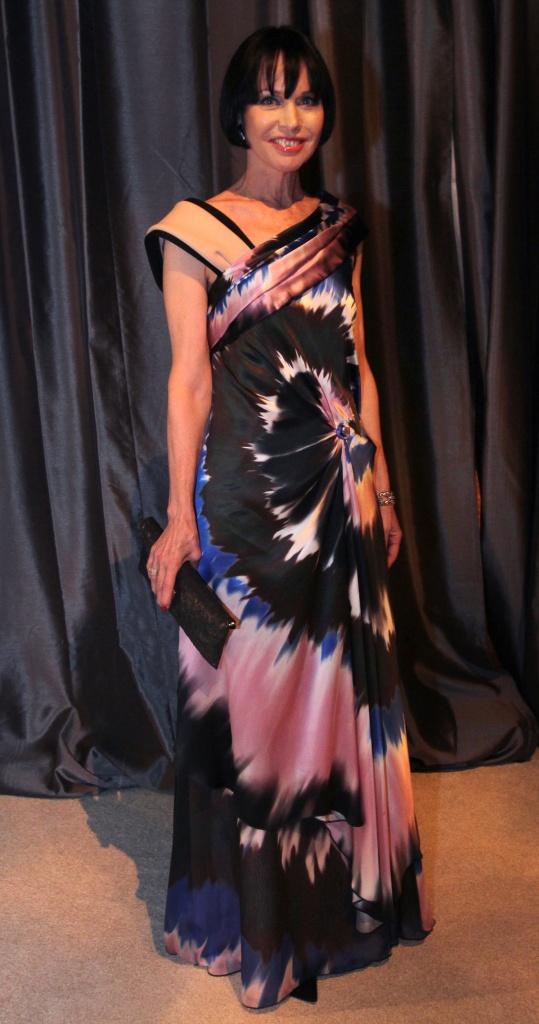 "For guys, I'd check Ralph Lauren, Polo or any of those high end Italian menswear lines for cashmere loungewear, and Jose Natori or Oscar de la Renta for women. Privately, they should luxuriate, if they can afford to live here AND smoke cannabis!"
The ironist
There will be some who want to pointedly indulge in a little tie-dye or specifically leafy fashions, to reference the occasion and have a little fun with it at the same time.
Libertine's sequin-embellished marijuana leaf olive army jacket says you don't take yourself too seriously — but you do take your designers seriously (and that you have the budget, to boot). Founder Johnson Hartig likes to push the limits with irreverent designs, and he's a favorite of those who are as likely to toss the army jacket  over jeans as they are cocktail dresses for rebellious effect.
Meanwhile, We Are Leone, a line founded by Los Angeles natives and sisters Tallulah and Ruby Rufus Isaacs, features silky dusters that come in a variety of patterns, including a marijuana leaf-patterned trench favored by cannabis consultant Elise McRoberts. It's a whimsical topper for just about anything underneath, whether jeans and a T-shirt, a dress or a bodysuit and nude fishnet stockings.
What's your favorite 420 outfit? Share your thoughts and pics with @greenstate on Twitter.