San Francisco's first cannabis tour of 2018 is ready to roll
Cannabis tourism is beginning to heat up in California.
On Thursday, Feb. 1, the startup Emerald Farm Tours officially opens for online booking — allowing customers to reserve spots on a 10-person cannabis club and culture tour of either San Francisco or Berkeley/Oakland. The tours begin Feb. 1, costs $295 per person, last four hours and 20 minutes (obviously), and will roll around the Bay in licensed, bonded Mercedes Sprinter vans.
Led by Victor Pinho, an East Bay-based longtime industry marketer, Emerald Farm Tours is the first such business to launch in San Francisco in 2018, and aims to serve international and national visitors who are canna-curious but don't know where to begin.
On Monday, Pinho wasn't ready to announce its tour partners, but he said Emerald Farm Tours will be visiting several best-in-class retail cannabis outlets in San Francisco or the Berkeley/Oakland area. Dispensary stops will be paired with on-board cannabis education on safety and responsiblity, as well as cultural stop-offs at places like The Grateful Dead's old house in the Haight-Ashbury District of San Francisco and Golden Gate Park's so-called "Hippie Hill," where tens of thousands congregate each year to celebrate marijuana with a smoke session on April 20. 
California cannabis tourism is off to a slow start in 2018, as we detail in a new Travel package in The San Francisco Chronicle. Local and state regulations preclude cannabis experiences that are analogous to the Napa Valley Wine Train. Cannabis event licenses can run up to $10,000 per year and can only occur at state fairground properties — many of which have banned cannabis events.
There's no such thing as cannabis tour brochures at airport kiosks or hotel concierge tables yet — but the demand is there. Half of Americans have tried cannabis and about eight percent are regular, past-month, cannabis users. California hosted a record 251 million visitors in 2014, according the state's nonprofit tourism agency.
That amounts to 20 million cannabis consumers to visit the Golden State this year. 
Emerald Farm Tours is going by the book, packaging up what are all legal experiences at this early stage in California regulations. Tour patrons have to be age 21 or older with a valid form of identification. They cannot purchase more than the legal one ounce of cannabis flowers. Commercial regulations preclude cannabis gift bags, so Emerald Farm Tours will probably give away T-shirts and other accesories, Pinho said. Also, using cannabis or having an open cannabis container in a moving vehicle is a crime, similar to alcohol.
Tour customers will get to partake during at least one stop on their journey, however. Each Emerald Farm Tour concludes at one of the Bay Area' highly regarded cannabis lounges, which have been available to medical patients for years but can now serve all adults 21 or older.
The San Francisco tour will start at the Ferry Building, while the East Bay tour will start in front of Oaksterdam University, an unaccredited cannabis cultivation trade school. Water and healthy snacks will be provided on the tour, and there will be a safety video similar to airline safety briefings. Each customer gets his or her own leather "Captain" chair in the Sprinter van.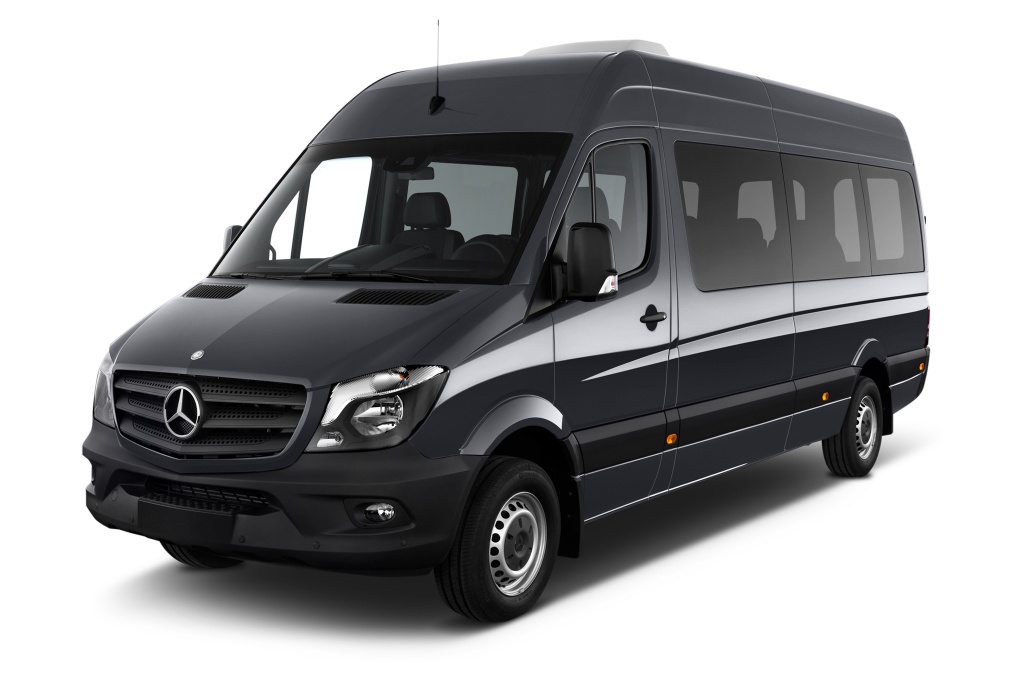 Pinho emphasized the educational aspect of the tours, which will function like a newbies' bootcamp to Bay Area cannabis. The company plans to target travelers from Japan and China, and also focus on custom tours for cannabis industry members from overseas who are learning best practices.
"My experience in this industry is for so long there's definitely been a deficiency of understanding beyond the Bay Area of what cannabis can really be for a culture, a society, state, or location," Pinho said.
"My whole thing here is to educate with the message that cannabis can be something you can adventure with. We are exposing people, and educating people. At the same time, we are teaching people to consume responsibly and what that looks like and sounds like," he said.
Pinho hopes to channel the friendly ethos of travel mega-star Rick Steves, who campaigned for legalization in Washington, Oregon and California.
"Shout out to Rick Steves — he's definitely one of my inspirations on this. I keep thinking, 'What would Rick Steves do?'"
Emeralds Farm Tours plans to add a "seed-to-sale" monthly tour that involves witnessing cannabis cultivation and manufacturing. A portion of tour profits will go to drug law reform groups, Pinho said.
Thinking of doing some Golden State cannabis tourism? Check out our Launch Guide, the Best 420 AirBnBs, and other travel coverage from GreenState.