No grinder, no problem – how to grind weed with your hands
Hearst Newspapers participates in various affiliate marketing programs, which means we may earn a commission when you purchase products featured in this content or purchase from vendors featured here. Our professional curators independently research and recommend products and services, with no newsroom involvement. Merchants can pay for a sponsored listing and may choose to rewrite their summary. When that happens, we label the listing as "Sponsored" and highlight it in grey to differentiate the merchant-provided content from our writing.
So, you just got a new stash of weed that smells amazing! You're raring for a memorable toking session then it hits you…you don't have a grinder. For whatever reason, you can't seem to remember where you put it. Sounds familiar?
Well, there's a way out – learn how to grind weed with your hands. Once you've become a toker, it helps to learn skills that can bail you out of situations like this. So, in this piece, we teach you how to grind weed with your hands. It's a skill that will certainly come in handy one time when life hands you lemons…so to speak.
2.5" 4-Piece Aluminum Grinder - Green
$39.99 in stock
as of June 2, 2023 10:48 am
Key Takeaways
Grinding weed before smoking ensures it burns evenly hence a better experience.
Hand grinding is easy and simple but could get sticky.
Besides herb grinders, coffee grinders, cheese graters, and a mortar and pestle can also be used to grind weed.
How to Grind Up Weed with Your Hands and Fingers
As we just mentioned, sometimes a situation arises when you're least prepared. When you're a stoner and chance upon some creamy buds, say, at a friend's party, it's almost unforgivable to forgo a smoking sesh for lacking a grinder.
With a few basic tools and this DIY method, you can prepare finely ground cannabis and roll some excellent joints to keep the party going. Here's a step-by-step procedure that you use anywhere. So, let's get started, shall we?
Hygiene comes first. So, wash your hands thoroughly with soap and water. Dry them with an equally clean cloth or paper towel.
Get a clean, flat surface or rolling tray
Take the stash of weed and separate the nugs from the stems using your hands.
Cup your non-dominant palm in a bowl shape and put the nugs in using the other hand.
For good results, place only a few nugs at a go. If you try to grind too many nugs at the same time, some will keep falling off and slow you down.
Using the thumb tip of your dominant hand, gently squeeze the buds in the cupped palm in a circular motion. Do this over a clean, flat surface.
Continue doing this until the nugs break down into tiny fragments. For best results, pick out the seeds for an even texture. The seeds are hard and won't easily break down.
Next, use both palms to generate more friction to break the fragments into smaller fragments.
Here's where the flat surface comes in handy. The small, tiny pieces falling through your palms land on the surface as you grind the weed. Continue rubbing until everything falls through.
Bring the finely ground pieces together. Your weed is now ready to be rolled into joints or packed into a bowl.
If your hands are sticky after grinding, there are a few options. You can rub your hands together vigorously to make so-called "finger hash," apply a bit of rubbing alcohol, or use olive oil to help remove residue.
Note: When rubbing the cannabis fragments, don't apply too much pressure, as this may damage the trichomes. This is where the THC and other valuable compounds are concentrated.
Also, note that the cannabis material needs to be dry to break down uniformly. Otherwise, you will get uneven pieces, making your joint burn unevenly. Naturally, you don't want a subpar smoking session after all this work, do you?
What Humidity Should Weed Be for Grinding Up by Hand?
Humidity plays a big role in dictating weed's potency and flavor. You don't want to grind your weed in a highly humid place because it will absorb moisture. This will prevent it from breaking down into even pieces.
You also don't want to grind in a less humid place as the weed will lose moisture (and other valuable compounds). According to industry standards, the perfect humidity for storing weed is 55% to 65% RH (Relative Humidity). So, it is likely that this is also the ideal humidity range for grinding weed by hand.
Experts indicate that the quality and potency start deteriorating at around 50% RH. That's because the rate of evaporation increases. In fact, most flowers rapidly lose moisture below 50% RH. With moisture loss, other valuable ingredients like terpenes and rare cannabinoids are also lost. This affects their taste and the overall smoking experience.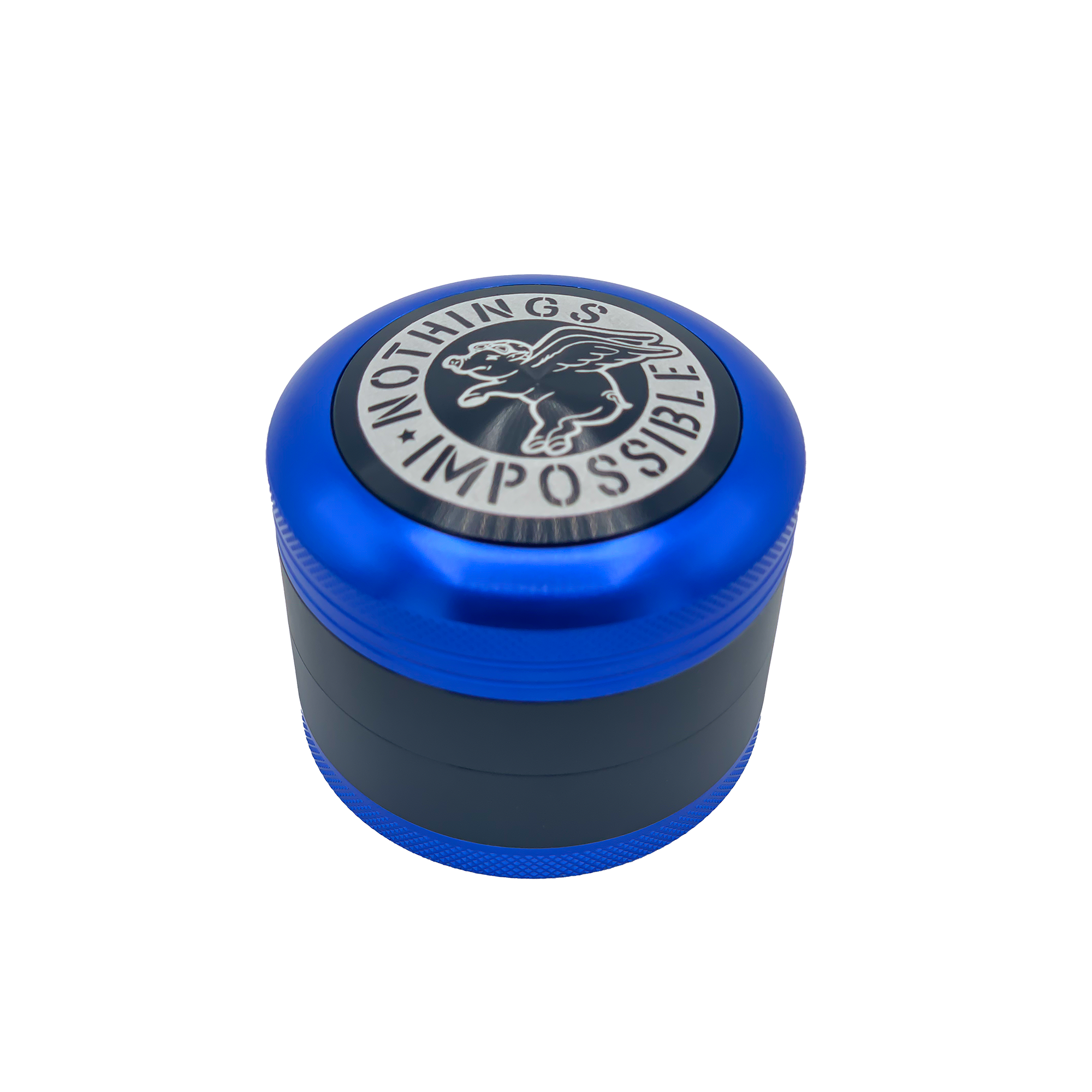 4 Piece Premium Metal Grinder - Multi-Color
$31.99 in stock
as of June 2, 2023 10:48 am
Other Factors
Besides too high or low moisture levels, exposing weed to too much light and extreme temperatures can affect its potency and quality.
So, when grinding weed, it helps to do so in a setting with favorable conditions. The temperature, humidity, and lighting should be just right.
Other Methods to Grind Weed Without a Grinder
If you don't know how to grind weed by hand, don't worry. There are still other practical ways to grind weed without a grinder.
Mortar and Pestle
The mortar and pestle is a common kitchen appliance that shouldn't be hard to find. It comprises a bowl (mortar) and a club-like stick (pestle) to pound dried herbs and food into powder or paste.
Once you've removed the nugs from the stems and picked off the seeds, place them inside the mortar. Using the pestle, gently pound the weed into a fine, powdery texture. Unlike ceramic ones, mortar and pestles made from wood are ideal because they are unlikely to chip when pounding.
One advantage of this method is that you can grind many buds at once. Ensure you clean the equipment on completion.
Coffee Grinder
If you're a coffee person, you may have a coffee grinder. Besides coffee beans, this tool can also shred cannabis flowers.
However, some users find that it grinds flowers too fine to their liking. Fortunately, you can prevent this by packing the grinding chamber with a lot of flowers so the blades don't rotate too fast.
If your coffee grinder has different coarseness settings, perfect! You can select your preferred consistency.
Cheese Grater
A cheese grater can work quite well in place of a grinder. In fact, you could even get specially-made graters for grinding cannabis.
Hold a bud against the grater and rub it back and forth over the blades like you do when grating cheese. This method works particularly well with the smallest blade sizes, ensuring the weed breaks into fine pieces.
Just be careful to avoid cutting your fingers on the grater's blades.
Final Thoughts — How to Grind Weed with Your Hands
Don't pass up a good smoking opportunity simply because you don't have a grinder. Evidently, you have a good number of practical options you can use to grind weed without a grinder. The good thing about learning how to grind weed with your hands is that, with time, you become so good at it that you won't need the grinder!
Still Looking for The Best Grinders for Cannabis?
But if 'nothing but the best' is what works for you, go ahead and get yourself an herb grinder. There are several good models ranging from manual hand-crank grinders to electric ones.
Here are our top options to get you started.
This V Syndicate 4-piece grinder comes with anodized razor-sharp teeth and a fine pollen screen to save you time and kief that would otherwise be lost when using other methods. It features a pretty amazing design that wraps all the way around the grinder.
The grinder is made with durable aluminum, and the razor teeth are anodized to stay sharp forever! The grinder also collects kief crystals at the bottom to make your future smoking sessions extra potent.
Pros
Pocket-friendly price
Simple and easy to use
Collects kief at the bottom
Durable razor teeth
Cons
You can also opt for this Big Face 4 Piece Grinder by Goody Glass. This grinder is large and ideal for users who grind lots of weed. It has diamond-shaped teeth to help you grind like a pro and a pollen chamber for collecting kief. Additional features include textured grips, a magnetic lid, and a Goody Big Face logo to bring a smile to your face every time you grind.
Pros
Extremely affordable
Large enough for serious grinding
Easy to grip
Magnetic lid
Cons
Alternatively, this Reeling Handle Grinder by SharpStone also comes highly recommended. Its sleek design is enhanced by practical features such as a travel bag and a scraper. Made with aircraft-grade aluminum, this grinder is durable and long-lasting.
Pros
Comes with a scraper and travel bag
High build quality
Comes in multiple colors
Travel bag included in the box
Cons
If you want to go electric, the Mamba Electric Herb Grinder is the go-to. Engineered for top performance, this grinder is 15 times faster than manual grinders thanks to a powerful motor that generates high torque for powerful grinding. Additional features prevent clogging and stalling for maximum efficiency, even when operating with just one hand! Gotta hurry, though; it sells out fast.
Pros
High grinding speeds
User-friendly
1500 mAh rechargeable battery
Comes in three colors
Cons
If you want a storage container and grinder rolled into one, this GrinderVac Storage + Grinder Hybrid is the real deal. It comes with an inbuilt compartment that vacuum-seals your weed, keeping moisture away and preserving freshness. Additional features include a gasket that eradicates odor and keeps everything fresh.
Pros
Two-in-one utility (grinder + storage compartment)
Super affordable
Vacuum seal to preserve freshness
Odorless design
Cons
Cannabis Grinding: FAQs
Is it OK to grind your weed?
Grinding your weed is perfectly okay if you want a smooth smoking session. Ground weed enables even combustion leading to a better smoking experience. However, it may damage trichomes.
How long should you grind weed for?
Depending on your grinder's capabilities, this process typically takes only a few seconds.
What is best to grind weed?
Herb grinders are made for this purpose, making them the best for this job. However, coffee grinders, cheese graters, and a mortar and pestle also work just fine.
Do you remove stems before grinding?
Yes, always remove the stems before grinding. The valuable ingredients in weed are found in the leaves and buds, not the stems.
What happens if you grind up stems and smoke them?
Nothing in particular. Stems will not improve your smoking experience in any way. They might make it worse, though. Regardless, it's just worth the hassle of grinding them.
Can I leave bud in my grinder?
Yes, but only if your grinder is airtight, as this prevents excess drying. However, this is only for a short while. If you plan on long-term storage, use a glass jar with a tight-fitting lid in a cool, dark place.
How to Grind Weed With Your Hands – Closing Thoughts
In conclusion, grinding weed with your hands is a simple and efficient method for those who don't have access to a grinder or prefer the tactile experience. By following the steps outlined above, you can ensure a consistent and finely ground product that will enhance your smoking or vaping experience. However, if you want the best possible grind, it's always a good idea to buy a grinder.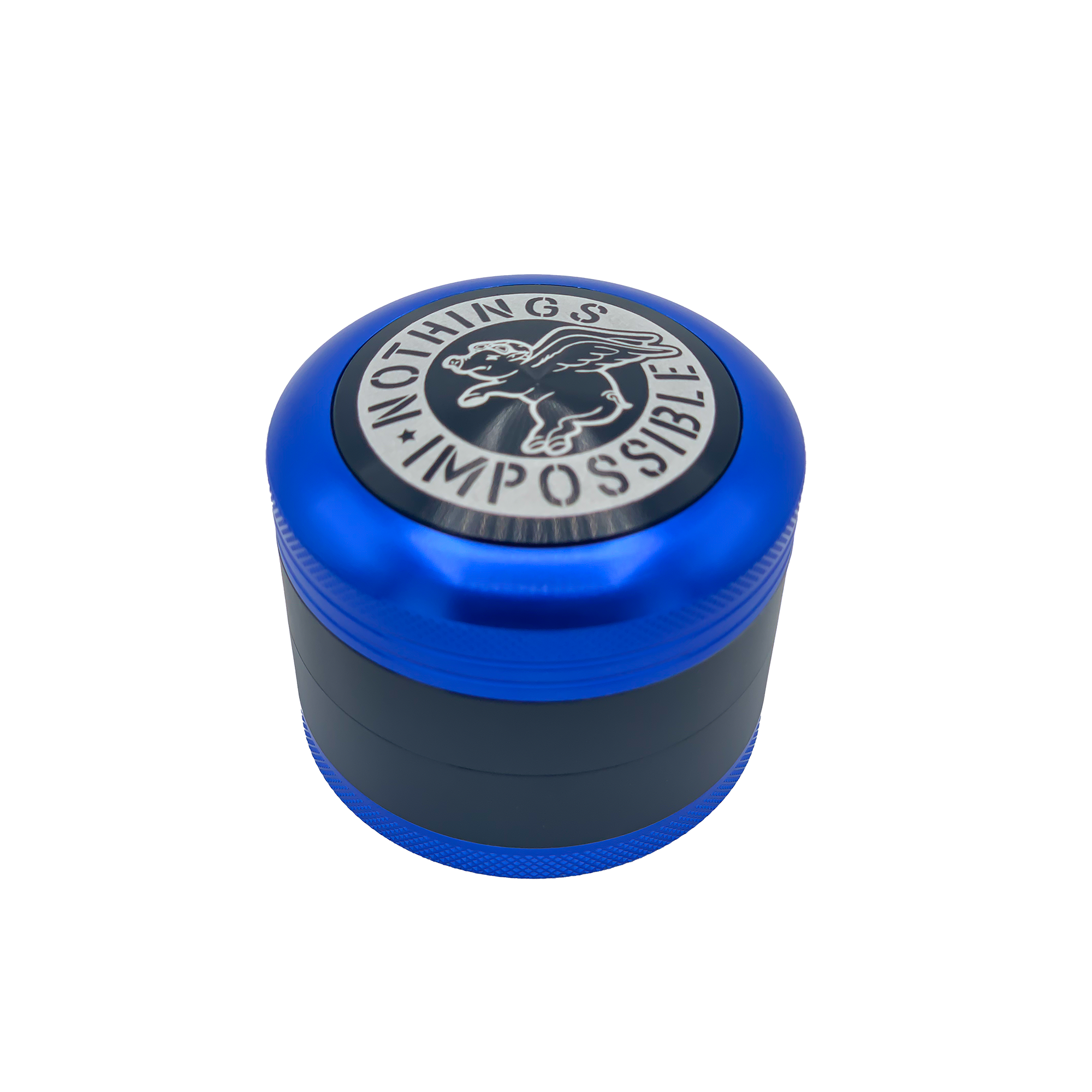 Hearst Newspapers participates in various affiliate marketing programs, which means we may earn a commission when you click links in this content. Our professional curators independently research and recommend products and services, with no newsroom involvement. Merchants can pay for a sponsored listing and may choose to rewrite their summary. When that happens, we label the listing as "Sponsored" and highlight it in grey to differentiate the merchant-provided content from our writing.