Weekend Playlist: Reno Bud & Brew Fest; Zendo coconut oil; Jerry Before Seinfeld
October 7, 2017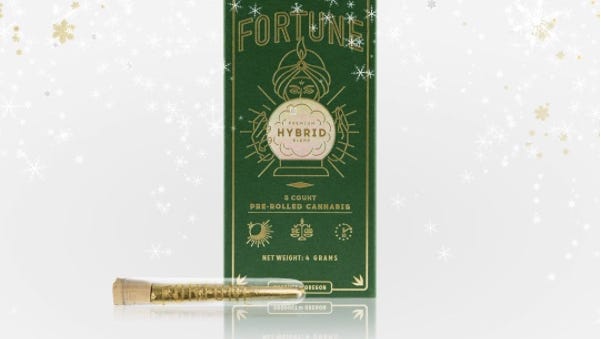 Your weekend guide to cannabis culture | from the desk of cannabis editor David Downs
Good afternoon!

It's the first week of Fall this week and that's got us already thinking about the end of the year.
The days are getting shorter — making it easier to get the kids to bed, and harder to wake up in the morning. Holiday vacations are solidifying. Excitement is building for the 2017 harvest, and then the 2018 launch of commercial sales in California.
I'm pretty sure it's going to be six to 18 months of regulatory turbulence come January 1, and I'm renewing my medical cannabis card to maintain access to all of California's greatest dispensaries and products until the recreational system more fully comes online. I'd recommend you do the same.
That way, you can best take advantage of our upcoming GreenState Awards guide, which will be out in print December 10. We're super-excited to point you to California's best of 2017, and everything you need to check out in 2018. Mark your calendars.
Now — I'm off to shop online for the kids' Halloween costumes. I got to lock in the red Power Rangers' outfit while supplies last. Ah, I love the Fall.
Here's what's trending this week in cannabis:

WE'RE EXCITED ABOUT

Reno Bud & Brew Music Festival -- Although you won't technically be able to smoke or purchase pot at this event, you can at least celebrate its recent legalization in Nevada by enjoying a laid-back lineup of reggae and soul acts that includes Pato Banton and Tribal Theory. Sept. 23. $30-$99
MONEY | POWER | FAME
Variety has released an Impact List of 20 entertainers, politicians, entrepreneurs and activists who have normalized cannabis in mainstream culture.
FASHION | ART | DESIGN

Former model and Miss Iowa Jessica VerSteeg is now the founder of the cannabis startup AuBox, and also hopes to solve the industry's banking issues to by using cryptocurrency; via Yahoo Finance
The Hollywood Reporter guest writer and dispensary chain owner Andy Williams comments on the entertainment industry's outdated portrayal of marijuana: "Much of the entertainment industry still treats legal marijuana as a low-hanging punchline or forgettable, if buzz-worthy backdrop — as opposed to the most significant drug policy shift of our lifetimes."
VIRAL
Talk show host Mehmet Oz, otherwise known as Dr. Oz, stunned a Fox News panel when insisting that marijuana could help solve the nation's opioid crisis: "People say marijuana is a gateway drug to narcotics; it may be the exit drug to get us out of the narcotic epidemic."
PICKS OF THE WEEK
STRAIN: Fortune exquisite five-pack of large pre-rolled joints come packed with a blend of the Oregon's finest artisanal flowers. One joint coems wrapped in gold papers — adding next-level bling to a party. . . . EDIBLE: Zendo's cannabis-infused coconut oil is just that — cannabis, coconut oil, and nothing else — but its applications are boundless. Use this no-frills edible to medicate most foods and beverages, or use it as a massage or intimacy oil, or skin moisturizer. . . . BATH: Relax and put yourself in an ideal mood with the help of THC and CBD-infused bath bombs courtesy of the lifestyle company Kush Queen.
REVIEWS
GreenState explains one type of cannabis, sativas, and why they are preferred for daytime use.
FOOD | TRAVEL
Celebrity Chef Laurie Wolf shared a few tricks with us on how to cook cannabis without the overwhelming aroma.

California farmland is mostly too dirty with pesticides for legal cannabis, GreenState found. Not a good look for conventional crops.
GreenState editor David Downs and photographer Liz Hafalia recently paid a visit to California's leading pot chocolate factory ran operated by Kiva Confections.
NEWS
California lawmakers have sent a joint resolution to the U.S. congress urging the federal government to reclassify marijuana from a Schedule I drug in an effort to expand medical research and access to patients.
The notoriously anti-pot Attorney General Jeff Sessions could very well be in a lame duck status after receiving humiliating words from President Donald Trump; via New York Times
HIGHLY DUBIOUS
Devoted fans of the rap duo the Insane Clown Posse showed up in droves at a Washington, D.C. protest over the weekend, dwarfing both pro and anti-Trump crowds put together: "The protesters listened to a series of speakers and musicians amid clouds of marijuana smoke. They chanted 'family' and an obscenity about the FBI."
READ THIS
Green: A Pocket Guide to Pot — By Dan Michaels . . . Cannabis Cuisine: Bud Pairings of a Born Again Chef — By Andrea Drummer.
WATCH | PLAY
Jerry Before Seinfeld: A documentary on Seinfeld's upbringing interspersed with new stand-up at the tiny club where he started. . . . Narcos — Season 3: Scoring 100 percent on Rotten Tomatoes, and filmed on location in Colombia — Narcos has gotten so real, their location scout was murdered in Mexico this week, throwing Season 4 planning into disarray. . . . BoJack Horseman — Season 4: Packed with stars, darker than a novel by Louis Ferdinand-Celine, and just as ambitious. Don't dare mistake this for a simple cartoon.
FOLLOW
@ICcollective — Bay Area master growers share picks from the farm.

@wanderingbud — Classy cannabis accessories for modern women.
@arcviewgroup — A leading source for analytics and data regarding the legal cannabis industry.

Have a great weekend, david downs + oscar pascual
TIPS?

Make the best week ever — bester! Send tips to GreenState editor ddowns@sfchronicle.com